From The Crutchfield County Courier
December 3, 1986
By Jerome Washburn, Courier Staff Reporter
The town of FallCreek Valley and the Frank and Martha Maxwell family grieved for their son, Bobby, at his memorial on Monday. The non-denominational service was held at the FCV Creek Christian Church. Over 100 attended, including many of Bobby Maxwell's classmates. The 10 year old had been missing since Halloween and is presumed dead.
Eulogies were given by local Constable Biff Jacobs, who spearheaded the search for Bobby, Pastor Charles Osborn of the Creek Christian Church, where Mrs. Maxwell is President of the auxiliary volunteers, and Father Robert Steele of St. James College in nearby Riverdale, who runs a boy's summer camp which Bobby attended twice.
Mr. Maxwell tried to praise his son but halfway through he was overcome. He sobbed at the loss and could not continue. Martha, Bobby's mother, did not speak. Many attendees were visibly shaken over the loss of the little boy, including some of his school chums.
He disappeared this year after a Halloween party with his Lincoln School classmates. He was said to be in a good mood and loaded with candy from Trick or Treating when he left.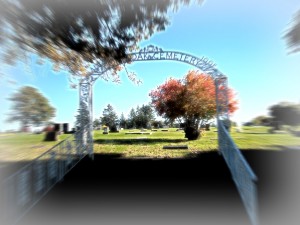 "He was such a nice boy. We gave him some of our candy and he left really happy," said Erica Stafford, one of his friends that was at the party. At the service, many of his school chums were too overcome to talk about the tragedy, including Reggie Griffin, who cried throughout the ceremony.
Constable Jacobs and authorities from throughout the region searched the countryside looking for clues, but to no avail. The family had hoped for the best, but they began preparing for the memorial service a week ago when prospects faded.
A fund to aid the Maxwell family has been established at the Creek Christian Church as well as the St. James College in Riverdale.